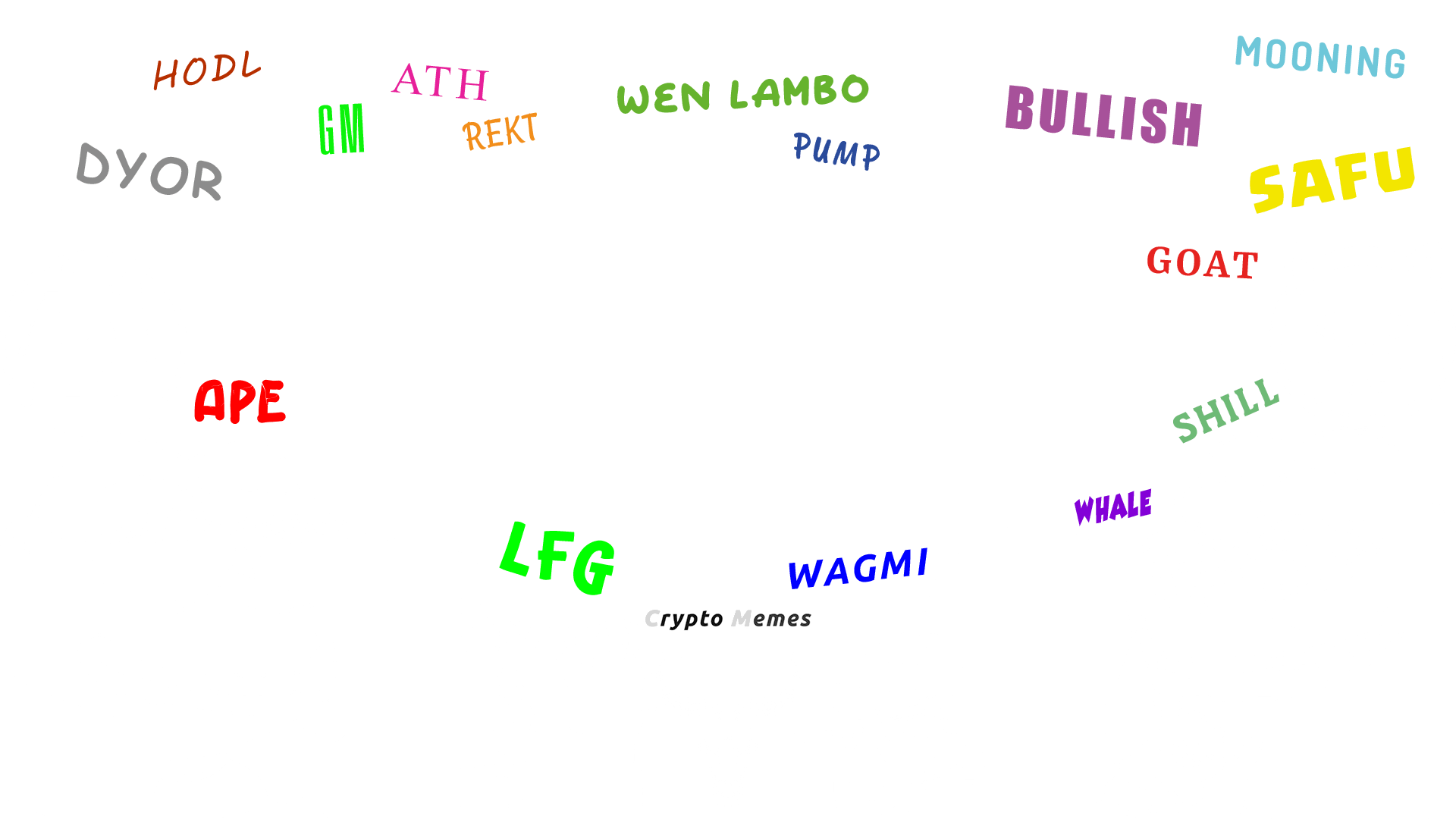 Introducing the $MEMES token launch, a pivotal step in fostering the expansion of the Crypto Memes community while also granting incentives to its devoted participants.

--> -->
Embark on an exhilarating journey with Crypto Memes and $MEMES token! Join our dynamic community on Telegram, Discord, and Twitter, where excitement knows no bounds.

From a secure smart contract to exclusive perks, we're building trust and engagement. Brace for liftoff as the $MEMES token launches, unleashing Crypto Memes-inspired fun like never before.

Collaborate with influencers and amplify the movement, while top-tier exchange listings ensure liquidity and accessibility. Let's make history, aiming for a $1 billion market cap. This is more than a meme - it's a revolution that merges entertainment and finance. Welcome to Crypto Memes ($MEMES)!"
Experience & Plans
Like every other great project, Crypto Memes has plans for the future!

With an experienced team and a vibrant community, Crypto Memes is growing exponentially day by day. Follow Crypto Memes on social media platforms inorder to stay up to date.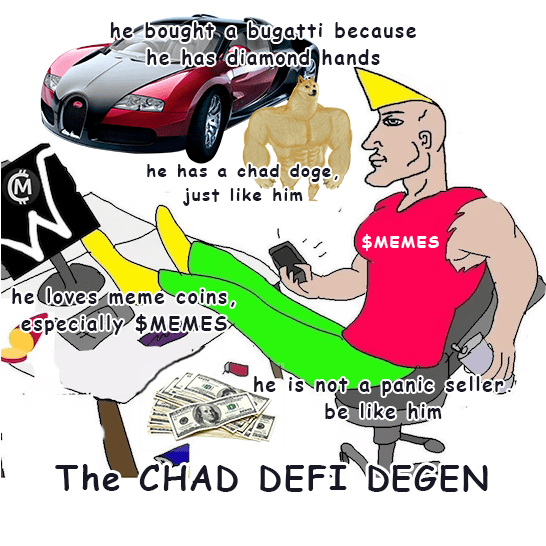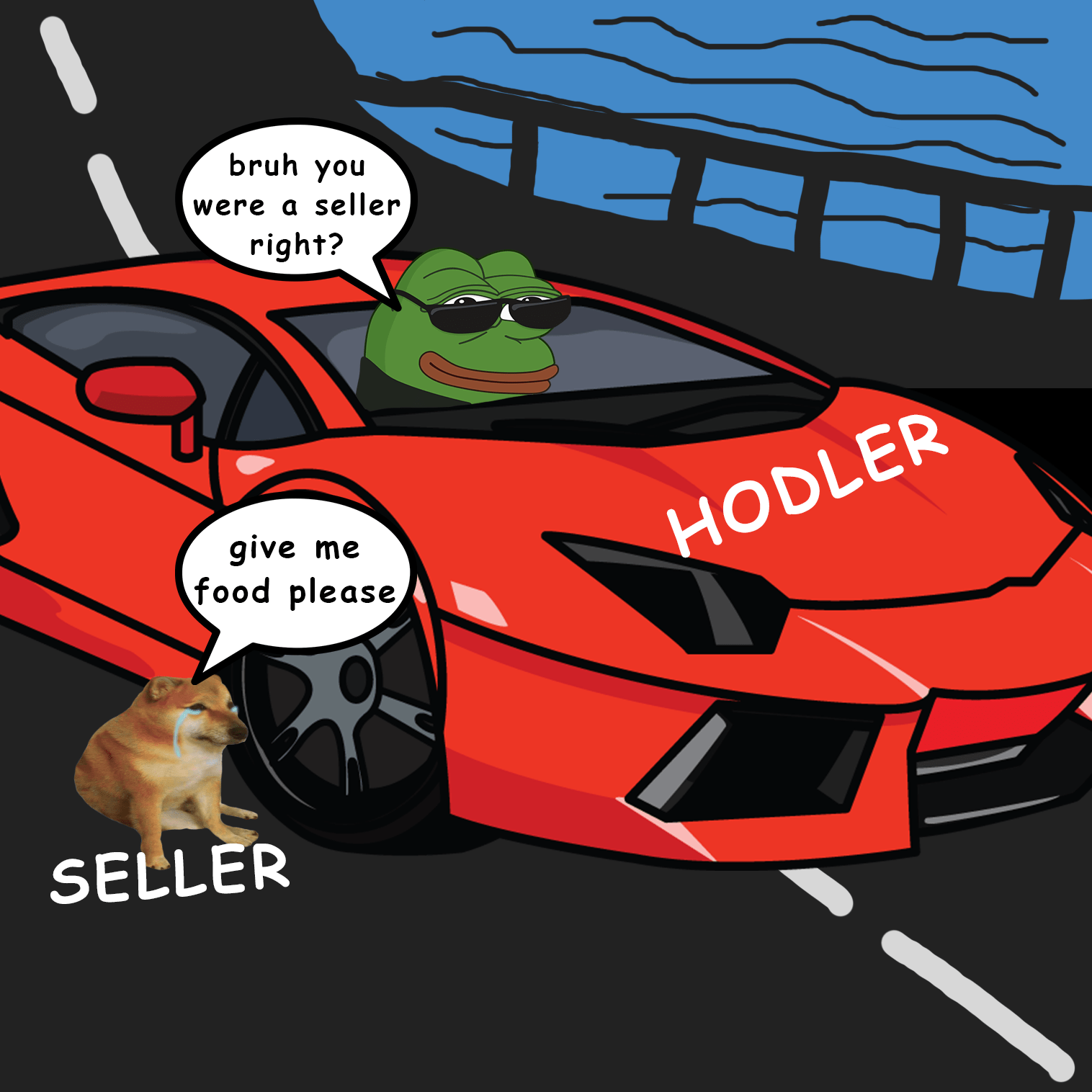 Longetivity
Crypto Memes is a long term dedicated project to the community.

We seek to achieve long term objectives and collaboration within Crypto Memes Ecosystem.
FUN
Blockchain and cryptocurrency technology can be daunting and scary, but it doesn't have to be!

Crypto Memes helps everyone understand that crypto can be a space for creativity, collaboration, and connection. Crypto Memes is a place where people's talents and skills can shine, and where everyone has something to enjoy!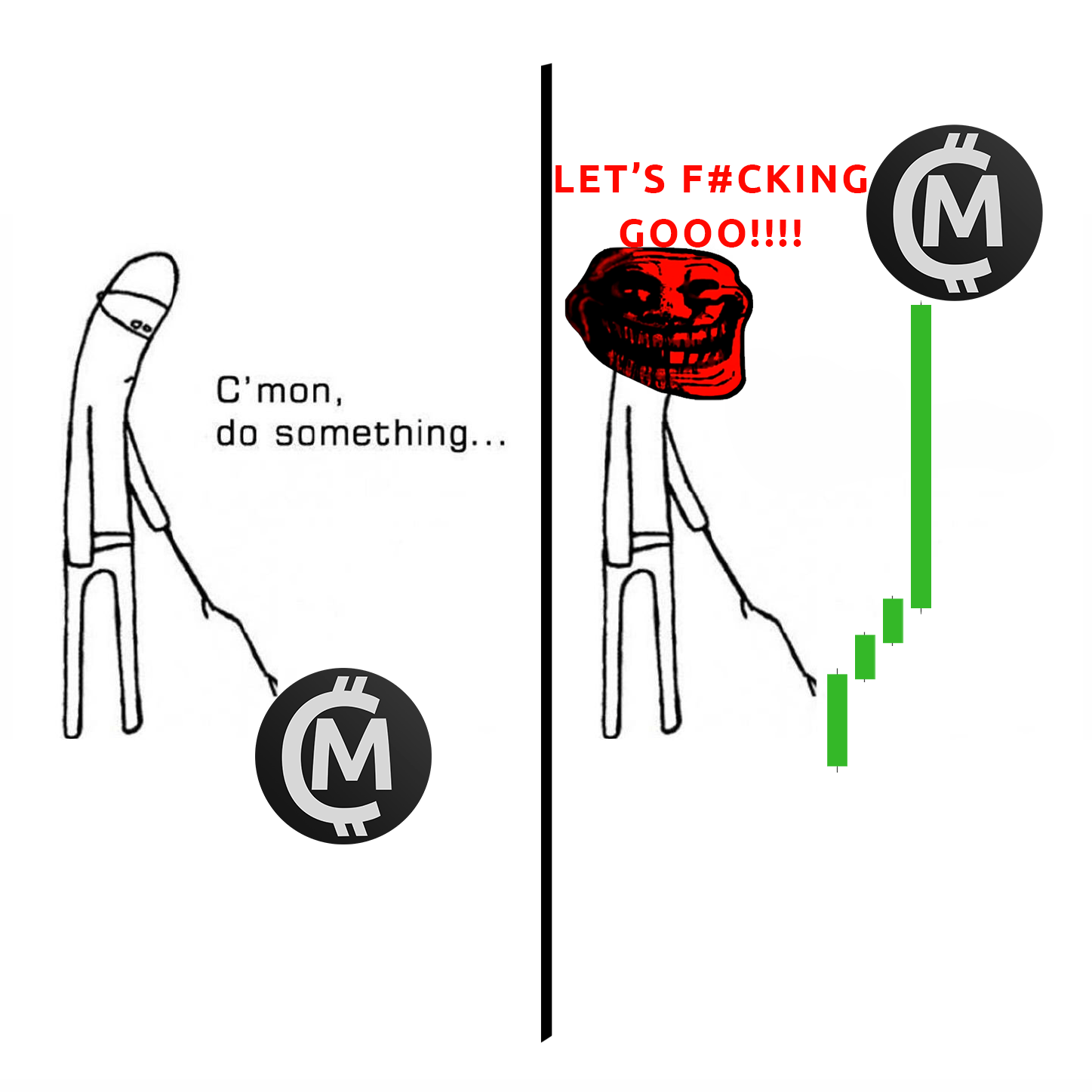 Open Community
Crypto Memes is designed to support a large number of smaller token holders, who will all participate in and benefit from the growth and development of Crypto Memes Community.
50% Presale Allocation: The presale phase presents a unique opportunity to acquire a portion of the $MEMES token. Act swiftly to secure your early involvement in this groundbreaking movement

20% Liquidity on DEX/CEX: Our emphasis is on liquidity! With 20% of the token allocation earmarked for exchange liquidity, we are committed to maintaining unhindered token circulation, enabling you to fully utilize your wallet's potential.

30% Allocated to Marketing and Ecosystem Growth: Our determination to elevate Crypto Memes into a prominent brand is unwavering. We are designating significant resources towards marketing campaigns to ensure pervasive visibility, continuous expansion of our social platforms, and the enlistment of exceptional ambassadors.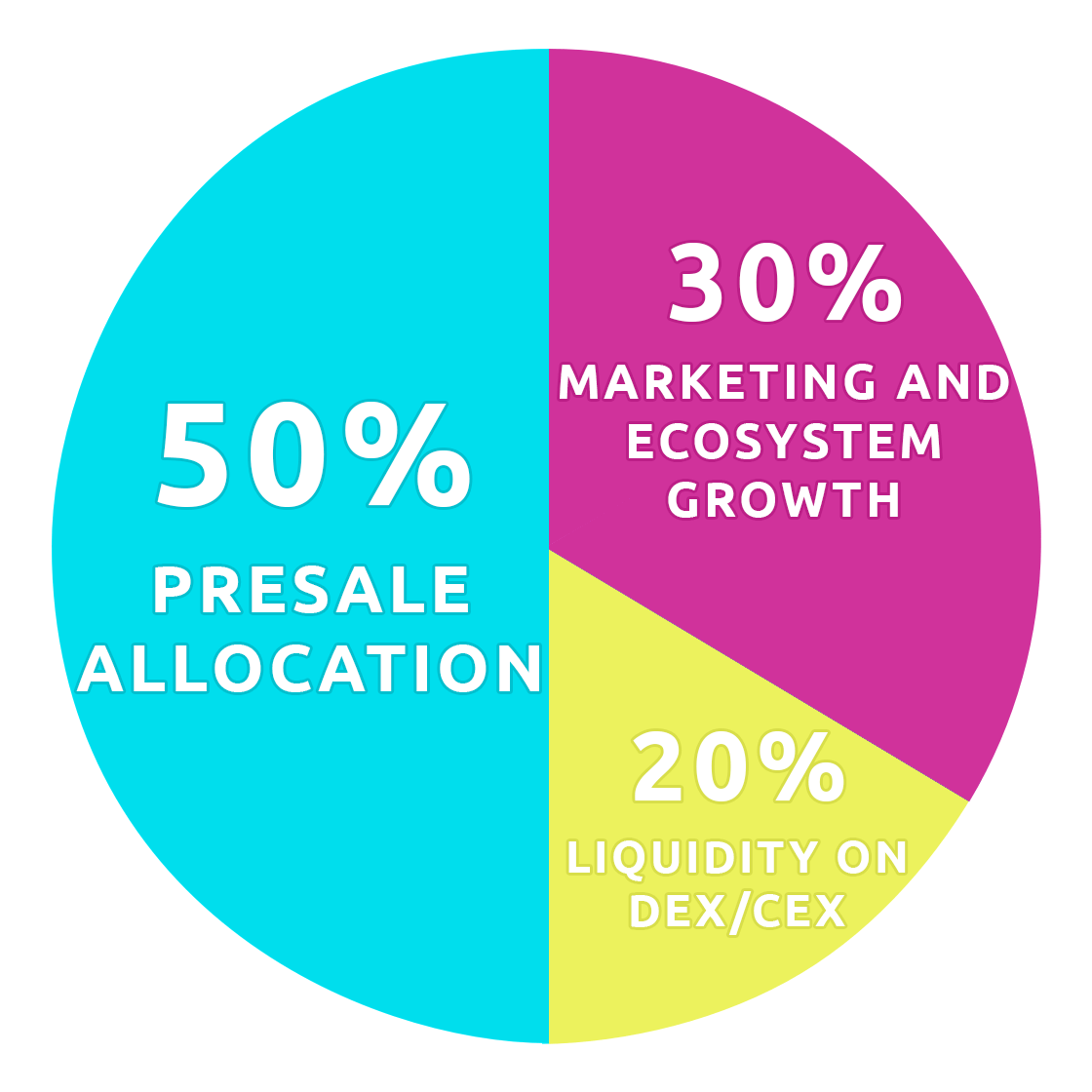 0% Buy/Sell Tax
2,000,000,000 Max Supply
How to Buy $MEMES
Take charge and buy $MEMES tokens in presale using ETH, BNB or USDT before it lists on DEX.
1
Send ETH or BNB to your wallet and ape in using the Ethereum or Binance chain. Use the ''Buy $MEMES'' link above to swap for $MEMES.
2
You can also buy $MEMES tokens with USDT (ERC-20 or BEP-20). Use the USDT option and swap your desired amount.
$60K $MEMES AIRDROP
We are giving away $60,000 worth of $MEMES tokens split between 12 lucky Crypto Memes Degens in a very generous Crypto Memes airdrop. Jump in now and make sure you're in it to win it!
Crypto Memes $60,000 Airdrop
🐂📈 Crypto Memes $60,000 Airdrop Is Live Now 🐂📈
⚡️ Simply follow the steps to qualify ⚡️
12 x $5,000 worth of $MEMES Up For Grabs!
5 Ways to Enter
+1 Follow @CryptoooMemes on Twitter
+1 Visit Our Website
+1 @CryptoooMemes on Telegram
+1 Buy $MEMES Tokens
+1 Submit Proof Of Purchase ($MEMES Tokens) Phase 1: Meme Genesis
🚀 Development of Secure Smart Contract: Our foremost task is the creation of a meticulously reviewed and secure smart contract for the $MEMES token. This will establish a foundation of transparency and trustworthiness.
🌐 Cultivating the Community: Engage with our dynamic $MEMES community across Telegram, Discord, and Twitter. Let's spark enthusiasm and interaction together!
📣 Branding and Promotions: Brace yourself for an extensive marketing initiative that will propagate the message of Crypto Memes through $MEMES. Expect to witness a viral surge!
Phase 2: Meme Mania
🚀 Token Debut: Witness the official launch of the $MEMES token! Prepare for an exciting entry into the realm of Crypto Memes-inspired entertainment.
🤝 Forging Partnerships: Collaborate with meme originators, influencers, and content platforms to amplify the momentum of the Crypto Memes $MEMES movement!
💰 Token Listings: Locate the $MEMES token on well-known DEX platforms, ensuring abundant liquidity and convenient trading options.
💎 Exchange Inclusions: Elevate the trading experience by securing listings on reputable CEX platforms, expanding the reach to a wider audience.
🌍 Awareness Initiatives: Take the Crypto Memes $MEMES revolution to the center stage. Anticipate media coverage, influencer involvement, and a strong presence on major platforms!
Phase 3: Memevolution
🔒 Exclusive Community Privileges: Unlock a realm of advantages within the exclusive $MEMES community. Enjoy early insights, exclusive content, and engaging interactive events!
🌟 Market Capitalization Target: Strive for an ambitious $1 billion market capitalization, showcasing the true potency of Crypto Memes $MEMES to the global audience!
🚀 Premium CEX Listings: Secure spots on leading-tier CEX platforms, bolstering liquidity, accessibility, and expanding the horizons for all aficionados of Crypto Memes $MEMES!
Common answers to questions about Crypto Memes ($MEMES) can be found below.
Before a coin or token is officially released to the public, there is often a "presale," or token sale event. Usually, the fundraising goals for the presale are lower than those for the main Coin launch event. This means that retail buyers can buy a token before it goes public at a special discounted early-bird price. Therefore, you can think of a presale as a way to simply acquire tokens or coins before they are officially distributed and listed on exchanges.
Crypto Memes is a thrilling new web3 platform. It is a multi purpose memecoin $MEMES, that will ultimately down the line integrate NFTs and potentially a staking platform.
Crypto Memes will be launched on the Ethereum chain (ERC-20).
$MEMES is an ERC-20 token on the Ethereum blockchain with a maximum supply of 2,000,000,000 (2 billion). The token contract address is 0xC257A3Dc351225AC74ca556afA769199CC2C1232. Please do not send any funds to this token contract address, as they cannot be recovered. $MEMES can currently only be purchased through the official presale.
Claiming will be live on the Crypto Memes website using the same wallet you used to contribute. $MEMES is an ERC-20 token on the Ethereum network.
The claim period will start a number of days after the conclusion of the presale. The specific date and time to claim as well as the launch details will be announced on our website and official social media platforms in due course.
As one of the biggest communities in crypto with some of the highest social engagement, the $MEMES token aims to legitimize loyal supporters of the movement.
Get in touch with us at contact@cryptooomemes.com
Apr. 25, 2024, 6:00 p.m.
50000
320000
200
0x25d204a36d5605B3d7c67dBE59A163ECF4085a06
0x76994b6739E75Bdd94092799dF3E1fAa18844421
0
$MEMES
2000000
0.005